Kodak EasyShare Z1015 IS Battery
Are you looking for a different model?

EasyShare Z1015 IS Digital Camera Battery 3.7V 1100mAh

---

Capacity: 1100 mAh
Chemistry of battery: Lithium ion
Warranty: 1 YEAR

---

AU$29.94 inc GST - Free Delivery on orders over $50

✔ In Stock
Specification
Description
Quick search number:

MTHEEX

Warranty:

1 YEAR

Function battery performs:

Digital Camera , Power battery for digital cameras

Chemistry of battery:

Lithium ion , Newer type of rechargable, giving best performance for a rechargable.

Voltage:

3.7 V

Capacity:

1100 mAh

Watt hours:

4 Wh

Weight:

48 g

Dimensions:

52 mm x 28 mm x 15 mm

IOPS

Read/Write/Speed

Brand Name: This is a 2-Power branded product.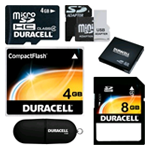 Duracell Memory cards are available in SDHC, SDXC, and MicroSD with storage capacities ranging from 8Gb to 128GB and suitable for various types of photography on conventional Digital Cameras , Camcorders and Smartphones .
Duracell Memory Cards range from standard Class 4 through to professional Class 10 UHS-3 for cinema quality HD Video.
Our range of MicroSD cards are great for capturing photos on your Smartphone, Our SD Adapter Kit microSD cards include an adapter allowing the small MicroSD card to be used in any device with a SD card slot. Great for transferring photos from device to device easily.
In our dedicated Memory Card section we also offer an extensive range of USB 2.0 and USB 3.0 Pen Drives for data storage for your desktop, laptop or ultrabook PC.
Please select the memory card type which is suitable for use in your device.